Cottages & Rooms in Alleppey at Tree of Life Marari Sands Beach Resort, Marari- Kerala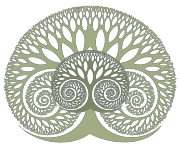 Each of our cottages and rooms in Alleppey are set in beautiful and natural surroundings, with names that are derived from the bounty of the sea. Built-in local style with red tiled roofs and wooden pillars, they offer all the convenient facilities that you would look for while on your holiday. Some of the Palm-view cottages come with very spacious and bright outdoor bathrooms. Experience a luxurious stay in Alleppey at our beach resort.
Overlooking the pool, these adjoining cottages in Alleppey are set in a quiet area, along a long corridor running in front of them.
Set in lush green palms. These individual private cottages are conveniently spread, offering space and privacy.
The Tree of Life Gemini houseboat, Alleppey accommodates four adults between two wonderful bedrooms and attached bathrooms.