Villas at The Tree of Life Resort & Spa, Jaipur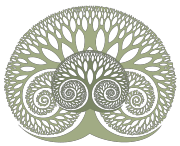 Built using local architectural style and design – with extensive use of sandstone and lime reflecting Rajasthan's long

architectural history – your luxury Villa will transport you through centuries of tradition laced with a modern touch.
Your Private Villa is named after an Indian flower bearing tree. The colour theme of the interiors is based on the colour of this flower. The interior colours that we have are Orange, Purple, Yellow, and Pink. Please feel free to put a request with reservations on the theme of your choice and we will do our best to accommodate this request subject to availability.