The Acorn at Tree of Life Grand Oak Manor, Binsar Wildlife Sanctuary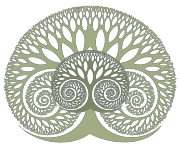 Your meals are cooked fresh and served at Acorn, our all-day dining restaurant in Binsar. We offer Indian and Continental options, not to forget the 'pahaari' cuisine.

The Grand Oak Terrace on the second floor overlooks the 300 years old tree from where we got our name. It would be fair to say that you probably would never have had a meal with the view which you get from here!

We also encourage you to take a walk to where we grow our own fresh fruits and vegetables. The garden is part of our organic foods initiative, a project that ensures that our offerings are as fresh as possible. We also get milk from our cows which are kept here.